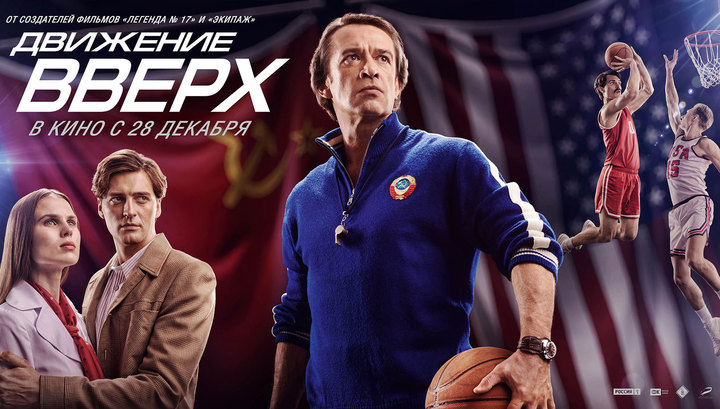 We are extremely excited to announce that we've taken part in an all-time national record-breaking film!
"Going Vertical" is a sports-driven drama about the soviet basketball team that captured the gold medal at the 1972 Olympic Games. With an international cast starred by John Savage and Vladimir Mashkov, it's an emotional journey into the history of, not only international events, but also millions of people who followed them and were moved in a myriad of ways.
Director Anton Megerdichev and our friends at Three T Productions understood the task they had at hand, so they asked our long-time collaborator Alexey Samodelko to Sound Supervise and make sure every leap, ball movement and drop of sweat would be as powerful as every word in the dialogues. And for this, they turned to us, in order to do some ADR and the entire re-recording mix, also helmed by Samodelko.
The film was released just before New Year's and it has already become both the biggest box-office success for a local film in the history of the country, surpassing the 2,6 billion ruble mark (more than $45 mil) for the first time ever in Russian history, and the biggest attendance success ever with over 10 million people attending theatres to watch it.
We can only thank Three T, Anton and Alexey for having put their trust in us and let us be part of Russian film history. It's times like these that remind us that all the hard work is always worth it.
Here's to the next step in Russian cinematography and to the next record-braking project!
Share with your friends